Edit: The code from this post became a library and got significant enhancements. It's open source, so just look it up on github for the source code and instructions on using it as a gradle dependency.
Just want the goods without explanation? See this gist.
Picture a list view, with a Floating Action Button (FAB) sitting on it, like this: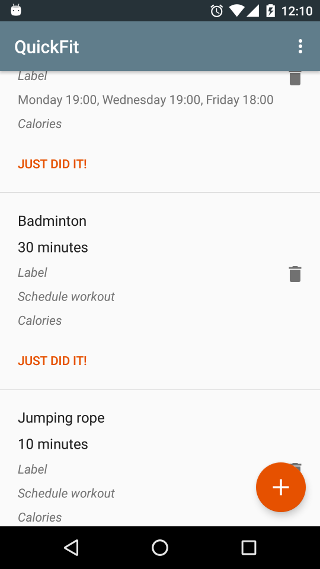 The FAB needs to be able to move out of the way, so that all parts of all list items are actually reachable. Also, it is good form in this situation to have the app bar scroll out of the way, to maximise the viewport area dedicated to the list. There's a well-known ready-made solution for this; it looks like this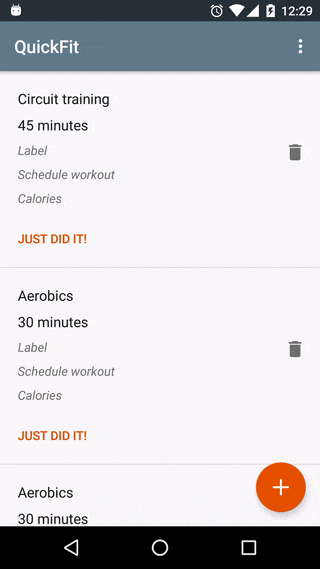 and has two disadvantages:
it does not visually sync up well with the leaving app bar - in contrast to the scrolling AppBarLayout, the animation is not linked to the actual scrolled distance, and to me, the hiding animation is distracting while I, as a user, am focused on scrolling the list
it does not sync up with the leaving app bar by implementation - this solution does its listening on nested scroll events and subsequent processing on its own. Together with the snapping behavior of the AppBarLayout, this can lead to states where the app bar is expanded, but the FAB hidden. This does not bode well for confused users having no idea where the FAB has gone.
Here's how to get the FAB to move in sync with the app bar.